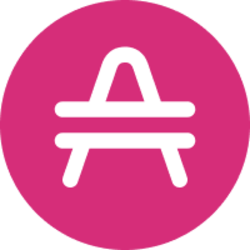 Amp
BitBoy Crypto Project Rating
AMP (AMP) is a digital asset token that is used to safeguard and instantaneously collateralize payments on the Flexa Network. It is based on Ethereum and adheres to the ERC20 token standard. AMP may be purchased and traded in exchange for fiat money or other digital currencies across a number of mainstream crypto platforms. AMP's supply is fixed and capped at 100 billion AMP.
This review of AMP discusses:
What is AMP?
Amp (AMP) is an Ethereum token that promises to "collateralize Flexa Network payments, making them fast and secure." If a BTC or ETH payment fails owing to unconfirmed or lengthy transaction delays, the Amp collateral may instead be liquidated to repay losses while the seller receives payment in fiat, possibly giving both parties more guarantees.
Additionally, AMP acts as a conduit for accumulating wealth while ensuring that all users' incentives are aligned. This is accomplished through feedback loops that increase spending capacity while also ensuring a non-inflationary reward distribution– keyword there being non-inflationary! The aim of AMP is to be a low-volatility collateral asset, with its value growing only as a consequence of the utility it offers.
History of AMP
With partnerships that span Flexa, CoinGekco, Gemini, Sushi, and Uniswap, AMP is one of the most significant cryptos to be unleashed into the cryptoverse this year. What makes AMP so significant? Existing payment networks primarily serve to enable transaction-related messaging, with financial institutions (associations, issuing banks) handling risk mitigation for both merchants and payers. AMP disrupts this by allowing this risk to be mitigated on the blockchain using an incentive-based system.
Money's validity and fungibility require universal verification on a fundamental level. This is, without a doubt, the major benefit of distributed ledger technology; this one characteristic has the ability to open financial infrastructure and reduce the fraud and costs that plague the current oligopoly. The concentration of numerous service providers inside the process is irrelevant for significantly increasing commerce efficiency – the risk must be dispersed.
AMP is a digital coin that aims to decentralize risk in financial transactions across the board. AMP also acts as a mechanism for accumulating wealth inside a collateralized network, bringing all players' interests together. AMP is a new payment network with decentralized ownership and participation that has the potential to become the face of a new era of digital collateralization.
Additionally, AMP is the Flexa network's unique collateral token.
What is the Flexa Network?
Flexa is a merchant payment network that aims to make digital assets universally accepted. Payments for products and services are promptly authorized (in-store or online) with no fraud and at a net cost lower than interchange. Various exchanges and financial institutions are part of the network, which provides compliance settlement across many countries.
Flexa seamlessly connects with current point-of-sale (POS) systems and online platforms to facilitate payment during a regular checkout process.
Founders of AMP 
Tyler Spalding is the Co-Founder of Flexa, a New York City-based blockchain payments startup. Since 2011, he has been evangelizing, mining, and developing cryptocurrencies. Spalding was formerly the Chief Technology Officer of Raise, the world's biggest gift card marketplace with over $1 billion in sales and $150 million in venture capital. Tyler has over 20 years of expertise in technology, has established and sold three software companies, and is a seed-stage investor in over 25 firms.
He has more than 50 technological patents to his name and has previously taught aeronautical engineering at two colleges. Tyler has worked with the United Space Alliance, the United States Air Force, NASA's Mars Crew Module, and NASA's Space Shuttle Program.
Flexa's co-founder is Zachary Kilgore. Zachary worked as an engineering manager at Raise before co-founding Flexa. He worked at Slide, Warby Parker, ZKTK Design, and Hearst Digital Media, among others.
Features of AMP platform: 
Staking: As one of the most extensive platforms for the collateralization of asset transfers, AMP can guarantee staking of various forms of value exchanges. Those include exchanges for fiat currency, loan distributions, property sales, and others.
Locking AMP: Once staked, AMP is able to collateralize transfers. AMP is able to minimize the risk of asset transfer, which is especially the case for real world use cases.
Built-in Incentive Models: Once a transfer is complete, AMP simplifies the reward on the network for returning transfers. Some of the built-in incentives include micro-distributions and asset compounding.
Tested and Audited: AMP is accessible to everyone and makes it incredibly easy to develop apps as well as use other features of AMP like securing transfers, easy lending, and quick value creation.
Open-Source: AMP is open-source, you may develop and deploy bespoke collateral managers for your app to interact with AMP on your own terms.
Platform Agnostic: AMP makes no distinction between consensus mechanisms or asset types. AMP may be used as collateral for any type of transaction, whether digital or physical.
In Conclusion 
AMP is a digital coin that aims to decentralize risk in financial transactions across the board. It has a unique interface for allocating condition-specific collateral for payments to prospective Byzantine players. AMP also acts as a mechanism for accumulating wealth inside a collateralized network, bringing all players' interests together. A new payment network with decentralized ownership and participation has the potential to become orders of magnitude more efficient. AMP can be the answer.